Certified Skalapp scale for Liebherr L566
Published 11. 8. 2023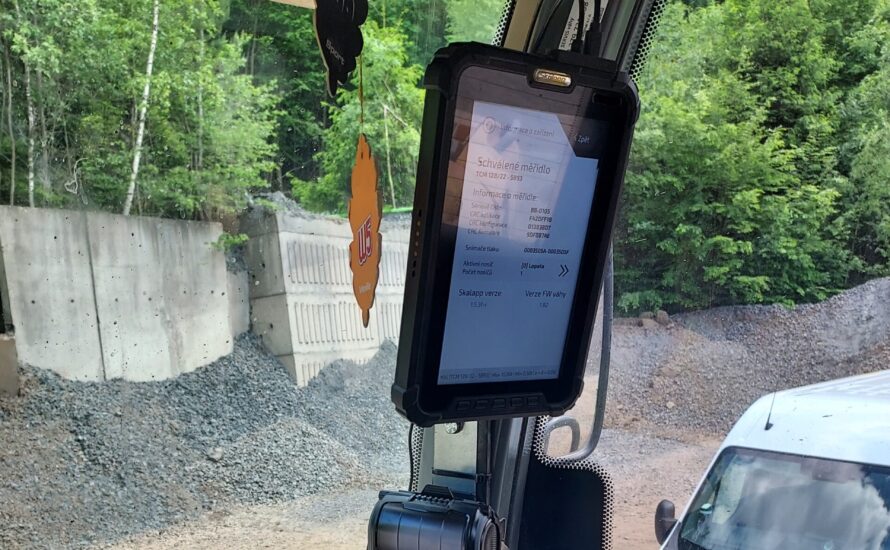 A user in the Chrudim region has been weighing materials since June with a fully equipped Skalapp scale verified for commercial weighing with a weighing ticket printer. The driver of the Liebherr L566 appreciates the extremely comfortable operation of the scale.
The scale is used in the sale of stone, gravel and crushed stone directly at the quarry.
All weighings are transmitted via the mobile network to the portal where delivery notes can be generated immediately – either for printing or electronic transmission.
Scope of delivery
Skalapp scale approved for trade transactions
Printer of weighing tickets
Data transfer to Skalapp Online